Sell Your House Fast In Des Moines IA
We are buying homes in Des Moines IA and can provide you with a no-obligation, cash offer. When you have to sell your home, give us a call. We handle all types of home seller situations like:
Job loss
Relocation
Out of state ownership
Disgruntled landlords
Bad condition, needing lots of repairs
Foreclosures
Divorce
and more
We are professional home buyers that help individuals who want to sell their house fast. To get started, simply call us to speak with a real person. Before you know it, your house will be sold and you can move on!
There is nothing better than knowing that you sold your house quickly, without hassle, allowing you to move on with your life.
Sell House Fast Des Moines IA
Reduce your home selling expenses by working with us. We cover all of your closing costs when we buy your house. You can always count on us for a fair cash offer.
To get started…
all we require is your Des Moines property address, including zip code.
Then, we'll set up a virtual house visit and ask you a few questions.
After our short time together on the phone, we will prepare a fair, cash offer to buy your house fast, with the closing date of your choosing.
If you are looking for a quick, easy, as-is sale for cash, we can do that. This is a great option if your Des Moines home needs repairs or updating, or you're in a situation that requires quick action, like to settle an estate or if you're facing an impending foreclosure, or maybe because you just don't want the hassle of showings, and home inspections, and finicky buyers, and paying realtor commissions that you have to deal with under the traditional selling process. If that fits your situation, we can help.
Are you currently facing any of these common situations?
Are you in Foreclosure or are about to be?
Are you Behind on Payments?
Are you Upside-Down on your mortgage?
Do you have Little or No Equity and need to sell?
Do you own Unwanted Rental Property?
Do you have Frustrating Tenants (or family members) that you can't get rid of?
Do you own a Vacant Property?
Did you Inherit an Unwanted Property?
Do you Need to Relocate Quickly and need to sell your Des Moines house fast?
Are you Buying a New Home contingent on selling your existing home fast?
Are you going through a Divorce?
Does your house have Code Violations preventing it from being sold?
Is your home Outdated and doesn't appeal to today's home buyers?
Do you own a "Fixer Upper" that you don't have the money or time to fix up?
Like to Avoid Paying Realtor Commissions?
Do you want to Avoid the Hassle of dealing with showings?
Or do you just need to Sell Fast?
If you answered "yes" to one or more of the questions, we can help! You're not alone. We have helped hundreds of sellers in situations just like yours solve their real estate problems. We're here to help you take control of your situation, end the headaches, and get back to living the life you want to live.
We Buy Houses In Des Moines Iowa
Sell your house fast, with no hassles in Des Moines, IA. We have been buying real estate in the country since 2001. When you are wondering how to sell my house fast, you have come to the right place.
We buy houses for cash, with no need to hire a real estate agent. We operate extremely fast, cover all closing costs, and make sure that you are 100% satisfied with our offer otherwise, we will not buy your property.
Selling your Des Moines property fast does not need to be over complicated. Phone us today to get a fair, free offer to buy your home for cash, even with a closing date of your choosing.
We buy all types of houses in Des Moines, including homes that are in poor condition, houses that require a lot of repairs, real estate in probate, etc. We also deal with situations like divorces, job relocations, job loss, etc which require you to sell your home.
We Are NOT Agents!
Oftentimes, working with a real estate agent is way too costly or time-consuming. An agent needs time to create your home listing and then show it to an endless stream of home buyers. On the other hand, with us, you can count on a fast closing date once you have accepted our offer to buy your house fast.
Des Moines IA Home Buyers
Sell your Des Moines property to professionals that can provide you with a cash offer with no contingencies. Give us a call when you are ready to sell. We will take care of everything needed for a quick & painless closing. You can count on us for a fair offer, that is all cash – AND, we cover your closing costs. Simply pick up the phone and call us. Easy, fair, speedy closing in Iowa!
When selling your house, we highly recommend talking to a local real estate agent to explore a traditional method of selling your home. BUT, when you need to sell your house quickly, selling to professional home buyers like us will result in a cash offer with a guaranteed closing within a matter of days vs. months when dealing with an agent.
And, let's face it, the goal is to have your house sold!
Call us today so we can assess your property and present a fair offer with a speedy closing and zero selling fees to you. Our goal is to work with you to help find a reasonable, easy solution. When you call our office, we will ask a few questions to help us understand your situation. We'll also ask some questions about the property, the address, the condition it is in, what repairs are needed (if any), what you want for a closing date, etc.
We buy houses in Des Moines Iowa (zip code list: 50307, 50308, 50309, 50310, 50311, 50312, 50313, 50314, 50315, 50316, 50317, 50319, 50320, 50321, 50322, 50323, 50324, 50325, 50327, 50395)
We Buy Houses With A Cash Offer – ALWAYS
When we buy houses, we ALWAYS make a cash, quick close offer. So, when you sell your Des Moines property to us, you can count on your property being sold ASAP and for cash, meaning no delays for mortgage financing, inspections, etc.
We are buyers – NOT real estate agents.
We want to buy your Des Moines property, NOT list it for sale.
We want to come up with an equitable solution for your Des Moines property.
We want to structure a fair offer (all cash), at a price that you like, in exchange for a speedy closing date.
Sell My House In Des Moines, Iowa FAQs
Why do you need my address?
We need your property address and zip code in order to do some research before presenting you with an offer. We will also do a virtual walkthrough with you (if possible).
What fees are there?
There are no hidden fees at all. We present our offer to buy your Des Moines property in a very clear and straightforward manner. And, we highly recommend that you share our offer with any advisors you may have (lawyer, accountant, etc) should you not feel 100% comfortable.
What if my house needs a lot of repairs?
We buy houses in all sorts of condition. This includes properties that are move-in ready as well as homes that need complete renovations.
What if my house is not in a habitable condition?
The benefit of working with us is that we can buy a property in this condition. You get the peace of mind knowing that you can sell your distressed property in Des Moines Iowa without having to make any repairs and collect your cash when we close.
Do you buy Des Moines rental properties or houses that have existing tenants?
Yes, we buy Iowa property with tenants. You get to sell your investment property without disrupting your tenants every time an agent wants to make a showing appointment. We free you of the need to step into the property multiple times.
What if I am not ready to sell yet?
That's OK, we are always ready to buy your home. So, when you are prepared to sell your Iowa home, give us a call. Our goal is to make it as easy as possible for your to sell your home.
Is it really all cash?
Actually, it is a wire transfer of the monies when we buy houses (we don't show up with a wheelbarrow of cash – LOL). What "all cash" really means is that there is no mortgage, thus no financing delays when we buy your Des Moines Iowa home.
Call us today to get started, and sell your house this week! Easy, No Fees, Quick Close = SOLD!
Close When You Desire, Start Now To Get One Step Closer To Sold!
Choose the way you want to work your closing. Are you looking for a sold date next week or next month? With a simple phone call to our offices, we will show you the way to a close date that is convenient for you. We work with you to find the best solution, even if you have some problems that we need to work out, such as being upside down in your mortgage, having a house that requires a ton of work, etc.
We will research your property address, close when you need to, and even address any weird title issues in order to work out a speedy closing date.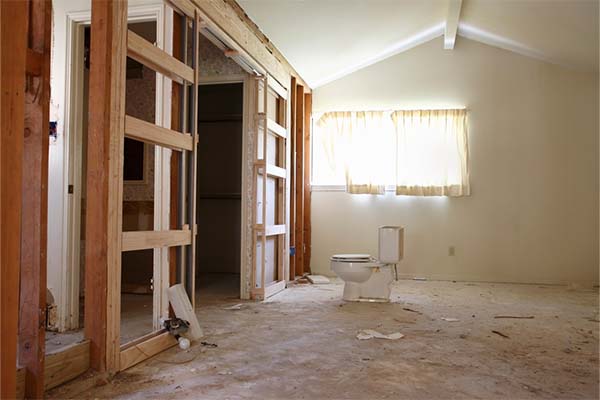 If you are reading this page you are probably asked yourself, "Who buys houses near me" or "How do I sell my house faster or without the hassle"?
Well,
we are the answer!
We are Des Moines Iowa's home buyers
We are a family-owned business and have been helping homeowners get rid of homes quickly since 2001. No matter what situation you are going through…moving, downsizing, probate, foreclosure, divorce, run down rental, JUST DESIRE TO SELL, etc.
We understand all of these situations and will help you get out of your frustrating home situation. We purchase houses in Des Moines in any situation, price range and our process is just easier than the traditional selling method. We purchase houses fast and we are experts at crafting a Win-Win solution for your situation.
Why Work With Us?
Our team is ready to help you with all your real estate needs. We will discuss your unique situation regarding a property you must sell and put together a solution that's right for you. We have multiple solutions to offer you and are great at creating win-win solutions to help you achieve your goal of selling your house while still allowing us to make a profit. We pay cash for houses Des Moines IA.